12 Best Tennessee Dirt Bike Trails
Disclosure: We may get commissions for purchases made through links in this post.
Tennessee is known for its rolling hills, rural forests, and beautiful lakes. The gorgeous scenery and rugged terrain of the Volunteer State make it a top destination for dirt bike riding.
There are plenty of dirt bike trails in Tennessee. Visit Buffalo Mountain, a challenging 13-mile long route with steep climbs and rocky terrain, or Powerline Supercross, a fun motocross track where you can do some night racing. Whether you're a beginner or pro, there's something for everyone.
Our 12 best dirt bike trails in Tennessee are as follows:
Buffalo Mountain
Woolys Off-Road Park
Muddy Creek Raceway
I-81 Motorsports MX Park
Powerline Supercross
Wheelin in the Country
Windrock Mountain – North
Doe Mountain Recreation Area
WMMX
Brimstone Recreation
Fast Farms MX
Thunder Valley Motocross
12 Best Tennessee Dirt Bike Trails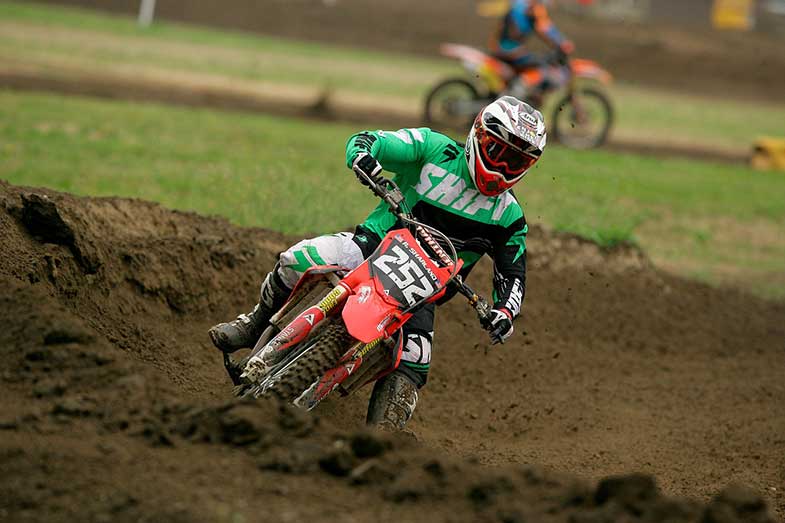 1. Buffalo Mountain
This 13-mile long, scenic dirt bike trail is north of Erwin in the Cherokee National Forest. It is a challenging route with steep climbs, roots, tree stumps, and rocky sections. The trail is lightly maintained and marked but not rated. During the summer, the area can get very hot and dusty, so bring lots of water. ATV riders also share the route, so expect busy sections.
Buffalo Mountain is famous for its historical trail system. Riders love the area for its beautiful scenery and single-track paths. Its system has three connectors within the community that provides straight access to a group of off-road-friendly towns in Williamson, Delbarton, and Matewan. Each of the towns provides food, gas, and lodging. The trail system venue is also connected to the Rockhouse and Devil Anse trail systems.
2. Woolys Off-Road Park
Wooly's Off-Road Park is open every Saturday and Sunday from 8 AM until nighttime. They have a fifteen dollar fee per person, but passengers under ten years old are free. Camping in this park requires a two-day trial fee. Woolys is open to all off-road vehicles. It has 500 acres of land and is a forest-type track.
3. Muddy Creek Raceway
Muddy Creek Raceway is a motocross track great for the entire family. Racers young and old enjoy this site because of its beautiful features and environment. This fast and long track is open to dirt bikes and quads featuring plenty of tabletops, multiple jumps, and natural terrain.
4. I-81 Motorsports MX Park
The I-81 Motorsports MX Park in Tennessee provides a lighted motocross pro track with a quarter-mile track, an oval-shaped dirt bike track, and a starter track that measures approximately eight miles of scrambled hare trails for enthusiasts to enjoy.
Its concession stand is usually available on special occasions. Venue amenities include:
Hot showers
Clean restrooms
Water
Wide grass fields
A gravel parking area with scenic views of the spectators' tracks
5. Powerline Supercross
Powerline Supercross is a privately-owned MX track in Atwood, Tennessee. It has lights for night racing and a concrete starting gate. The venue doesn't have a regular opening schedule, so make sure to call ahead.
6. Wheelin in the Country
Wheelin in the Country is situated in Summertown and is a privately owned dirt bike trail encompassing 700 acres of land. It offers camping, restrooms, concession, and more.
The park also includes a rock garden, rock ledges, gullies, twisters, an off-road track, and a flex ramp. This muddy off-road trail can be pretty challenging with its ponds, deep mud pits, plenty of rugged trails, steep hills, and deep ravines.
These obstacles can all be explored in the venue, and bikers would no longer have to go or visit one park to another to thrill themselves. Yes, these tracks are for thrill-seekers due to their manageable hazards, but there are also plenty of easy trails to choose.
7. Windrock Mountain
Situated west of Knoxville west and northeast of Oliver Springs, the Windrock Mountain consists of 250 miles of dirt bike trails with over 73,000 acres.
The ATV Windrock club maintains this property, but the Creek Coal Mining Company owns it. There is plenty of mud, creek crossing, and rocks, making it more for the dirt bike enthusiasts to enjoy their rides.
8. Doe Mountain Recreation Area
The Doe Mountain Recreation Area in Mountain City, Tennessee, has more than 8,600 acres of land, consisting of rugged wilderness. The track also has fifty miles of trails for multiple uses that can especially accommodate UTV, ATV, and dirt bikers aside from the growing network of mountain trails.
9. WMMX
WMMX is a motocross track in Sweetwater, Tennessee. It's a mile-long track with standard obstacles, including hill climbs and wooded trails. The area is well-maintained, watered, and groomed. It's a great place to practice, which is available on weekends.
WMMX is usually open from 9 AM to 2 PM on weekends, but contact them before heading out. They prohibit night riding and campfires, 4×4 sand rails, and dune buggies.
10. Brimstone Recreation
If you are a regular dirt bike rider, then you will surely love Brimstone Recreations' schedule, which is open all year-round.
This recreation site provides a variety of activities for all skill levels. It features 19,196 acres of land, which is in the Northeast Tennessee remote wilds, and they have three hundred miles of roads and OHV trails in Tennessee with plenty of culture exploration sites.
Brimstone is also preserving its natural features through excellent stewardship as they give campers and bikers the chance to discover the wilderness of the Mountains in Appalachian.
11. Fast Farms MX
Fast Farms MX is an exciting outdoor motocross trail that is always ready and prepped with plenty of breaking bumps and ruts. The high jumps are not very risky as the place's management focuses on the riders' safety. Aside from that, the dirt is great for enthusiasts as they can feel its off-track ambiance.
12. Thunder Valley Motocross
This well-maintained MX track in Rickman, Tennessee, offers uphills, drops, tabletops, and whoop sections. It's an excellent area for beginners to get out and test their skills. For open dates, call ahead. Riding costs $25 per rider.
Conclusion – 12 Best Tennessee Dirt Bike Trails
To summarize, here are the best Tennessee dirt bike trails you should visit:
Buffalo Mountain
Woolys Off-Road Park
Muddy Creek Raceway
I-81 Motorsports MX Park
Powerline Supercross
Wheelin in the Country
Windrock Mountain – North
Doe Mountain Recreation Area
WMMX
Brimstone Recreation
Fast Farms MX
Thunder Valley Motocross
Dirt bike enthusiasts are thrilled by the amount of riding options in Tennessee. It's all thanks to these trails that provide the kind of environment exactly suited for both beginners and thrill-seekers. If you're looking for an adventure, visit one of the above Tennessee dirt bike trails and start creating incredible memories.